Walsall Rotary Club,
Young Writers Competition 2023 "Climate Change isn't Cool"
Prize Presentation at the Mayor's Parlour on Wednesday 3
rd
May 2023 at 11am-12noon.
 Official welcome by the Mayor and President Andrea Burns-Beech,
The organiser will thank the Mayor and will give a brief summary of the Young Writers
Competition and will introduce:
The Rotarians and other guests. Schools represented
Prizes to the 12 winners as follows
Junior section ages 7-9
First Veer from Park Hall Junior Academy school rep Mrs Sembhi
Second Keerat Park Hall Junior Academy school rep/ parent Mrs Jasdeep S*
Third Swara Park Hall Junior Academy school rep Mrs J Sembhi
Fourth Natalia Kosiorek Goldsmith Academy school rep Mrs Honor Bridgeman
Joint Fifth Ava Abban Blue Coat Cof E Junior school rep Mr Anthony Orlik Head*
Joint Fifth Nancy Walker County Bridge Primary school rep Ms Gemma Hodson and
Mrs Rabia Patel Head Teacher
Senior Section ages 10-11
First place Eimaan K Butts Junior School S /rep Mrs Parveen Khalique Dep Head
Joint Second Grace Jameson Bentley West Primary S/rep Mrs Elizabeth Baxter Dep Head
Joint Second Maryam S Park Hall Junior S/rep Mrs Jasdeep Sembhi
Third Place Yuvraj County Bridge School S/reps: Gemma Hodson/Rabia Patel*
Joint Fourth Aarav P Park Hall Junior S/ rep Mrs J Sembhi
Joint Fourth Place Joshua T Butts Primary S/ rep Mrs Parveen Khalique-
Loonat Deputy Head*
The winners will each receive their certificate of entry and a unique pen from sustainable
wood. The pen maker will take a bow and all his profit from the pens has been donated to a
child cancer charity who have acknowledged this much appreciated donation.
The two section winners of First Place have received a book of poems from our own Mrs
Glen Hughes with a personal dedication.
The four schools (*)with an exceptional contribution to the competition by persuading their
students of the benefits of participation, received a certificate and a copy of a story book
about reusable plastic written by Professor Gatrad a friend of Walsall and a friend of Walsall
Rotary Club, champion of WASUP.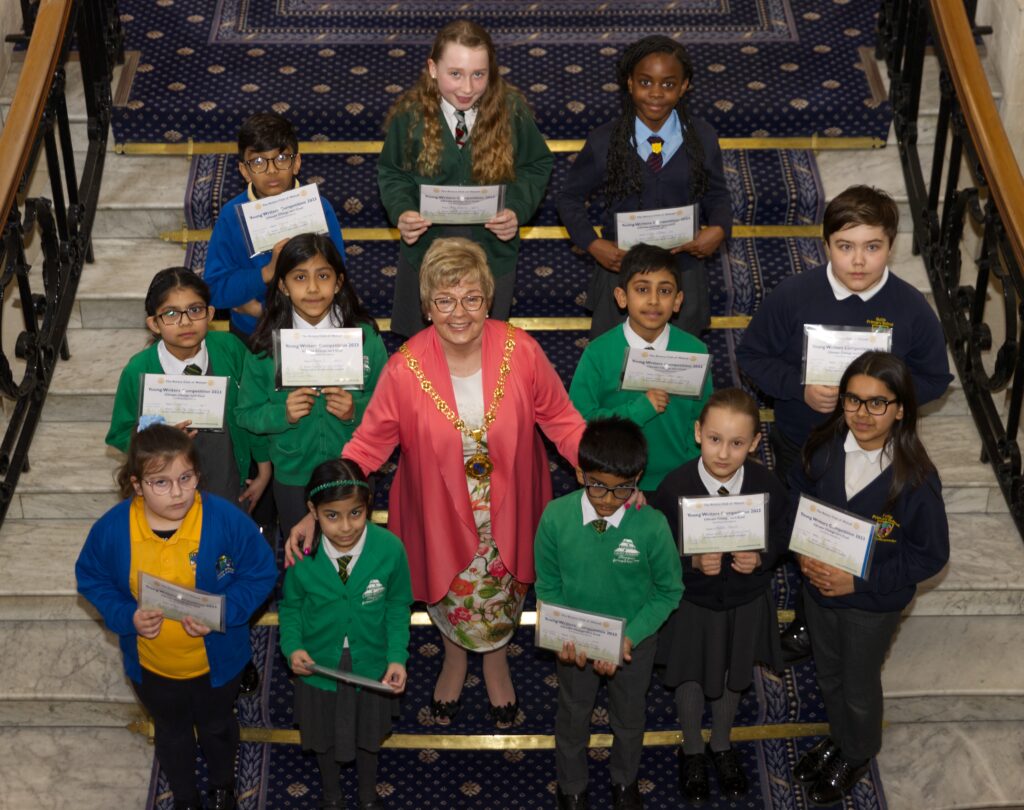 Winners with the Mayoress Rose Martin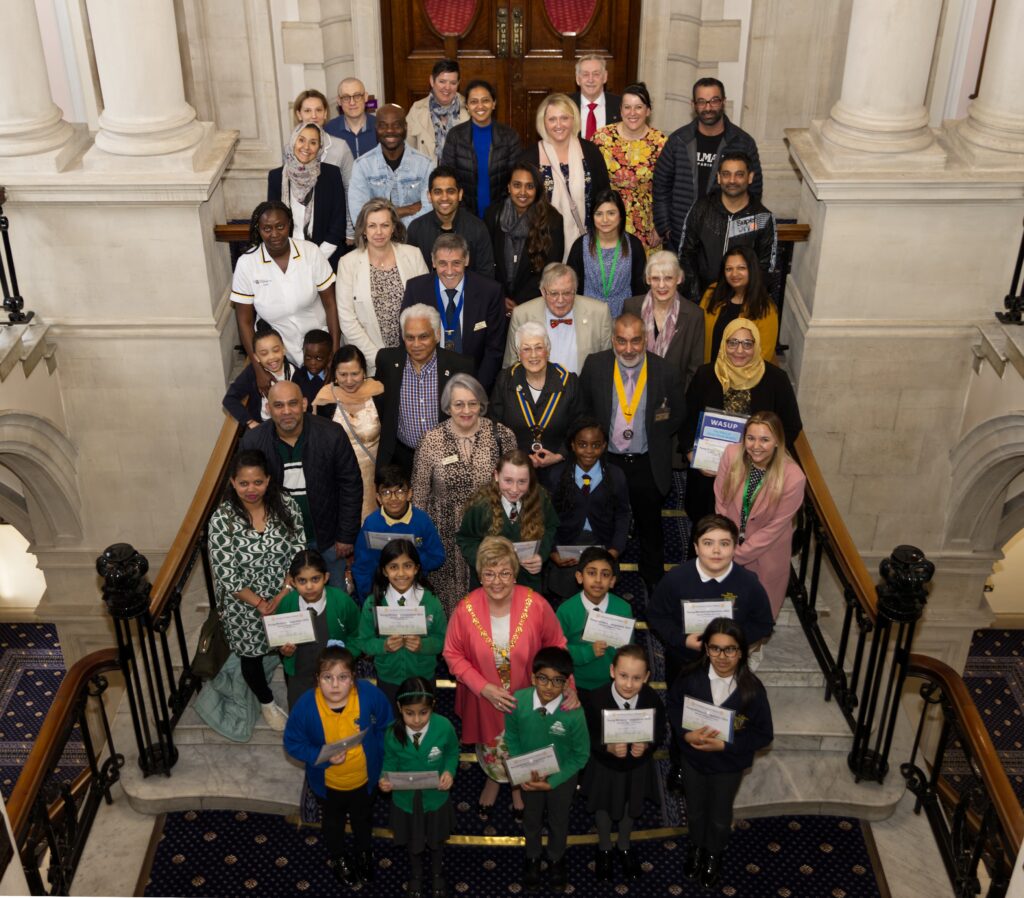 Winners , Parents and Rotary Members
Winner with Mayor