[vc_row][vc_column][vc_column_text]
My Hero of 2020
The Winner of this competition is Poitr Zientek aged 9.
Piotr is 9 years old, who is a pupil in year 4 of St. Thomas of Canterbury Catholic Primary School in Walsall.
He likes to ride his scooter or play console games like most children in his age, but his favourite hobby is reading books. Piotr takes part in summer reading challenge every year. At present his favourite series of books are "Diaries of Wimpy Kid" by Jeff Kinney.
Piotr enjoys writing poems since his first poem "The Race" has been published by Young Writers in "The Story Shop The West Midlands " 2019 edition. He also loves maths and tries to challenge himself in arithmetic or reasoning. Design and technology is also something he likes to explore.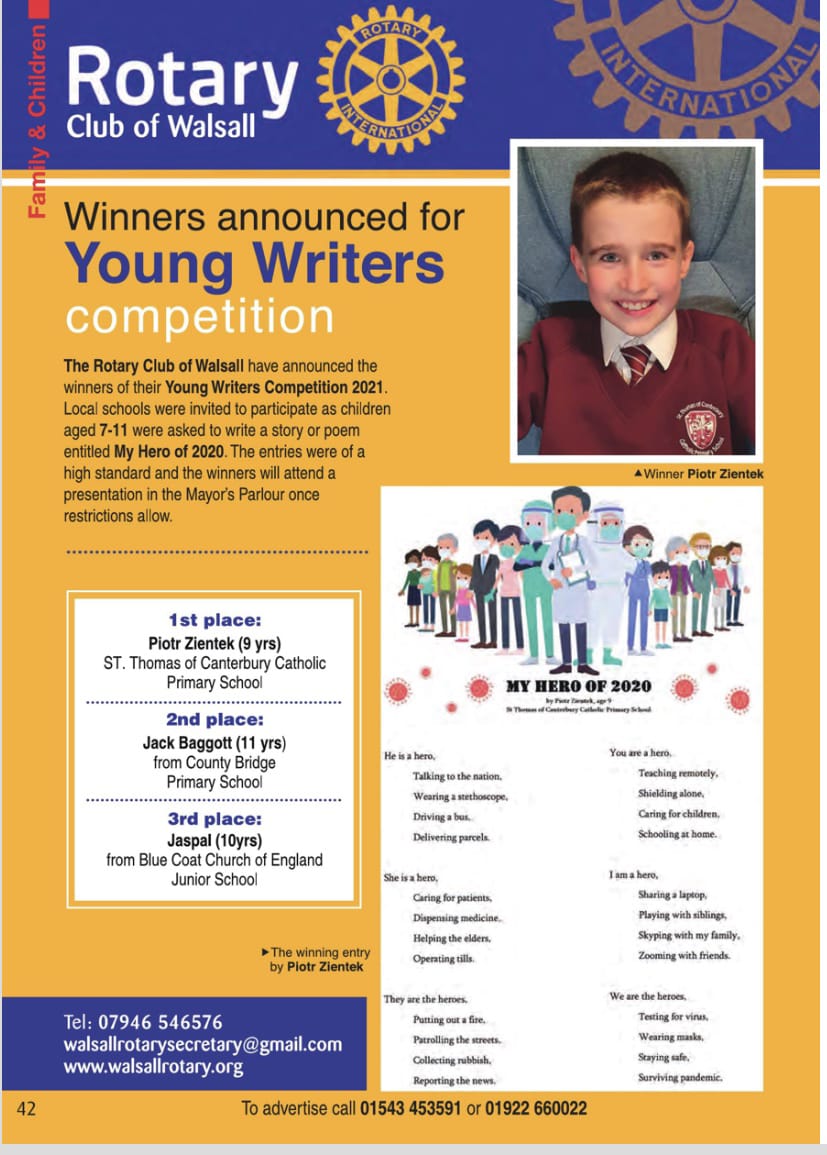 [/vc_column_text][/vc_column][/vc_row]