UKRAINE MEAL FUNDRAISING  ON 21st May 2023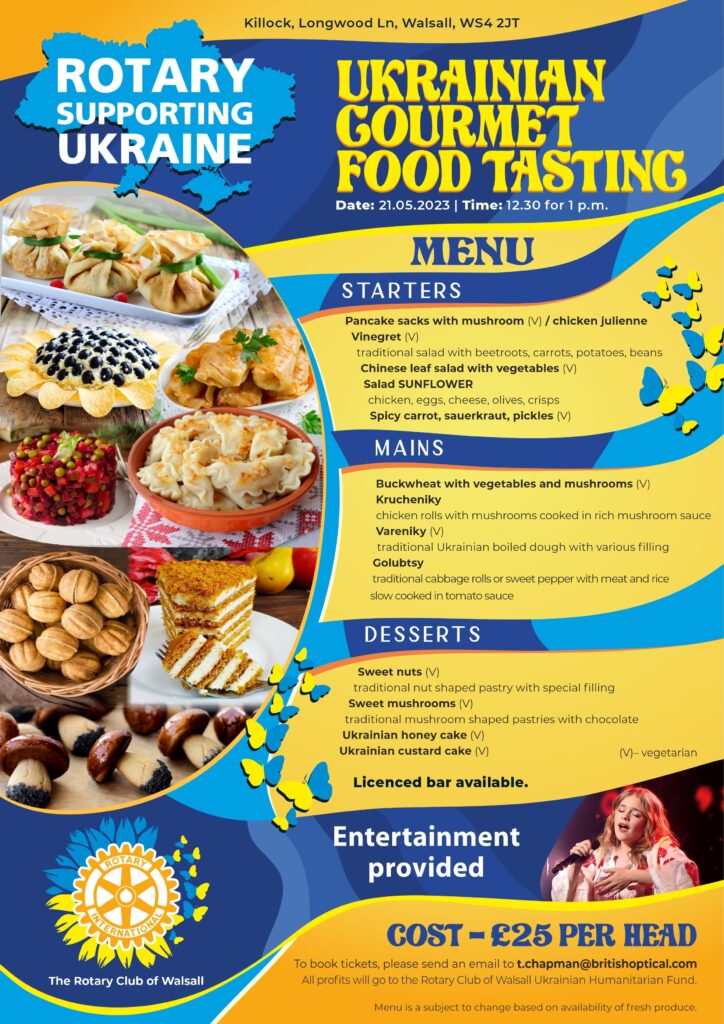 PICTURES FROM UKRAINE MEAL FUNDRAISING
Kyiv -A Moment in time Peter Ford
A photo book covering the late 90s in Kyiv, Ukraine.
All profits from the book go to The Rotary Club of Walsall's humanitarian aid to Ukraine
Fantastic Response to the concert below.
Thanks to all who came and supported – we raised nearly £1,000 for the Walsall Rotary Club campaign to supply Ukraine with humanitarian aid.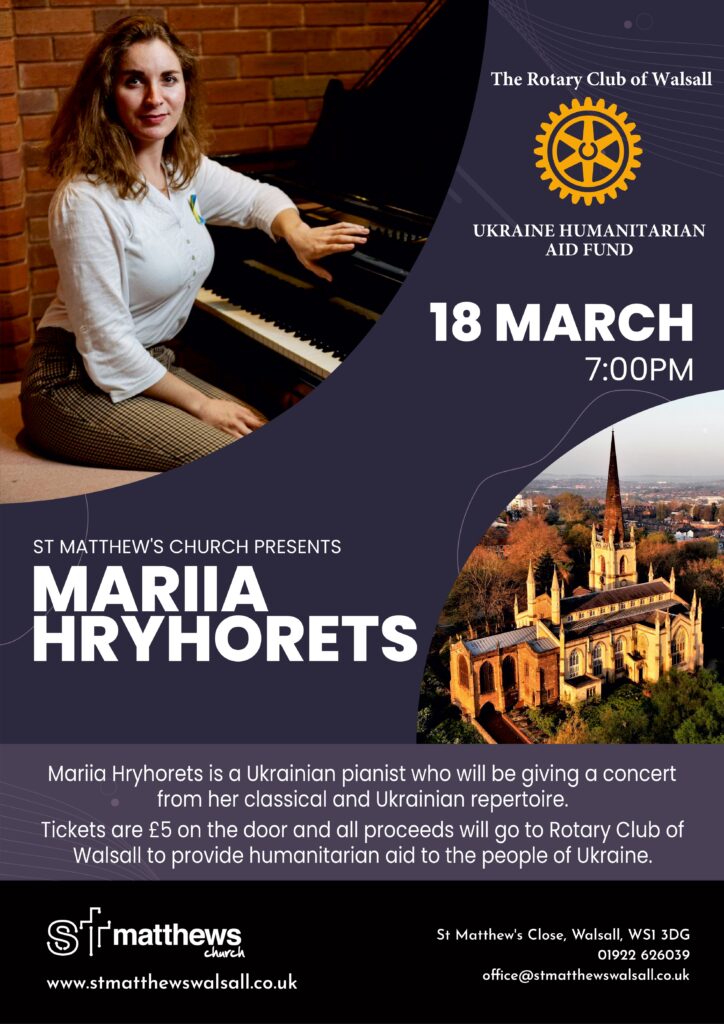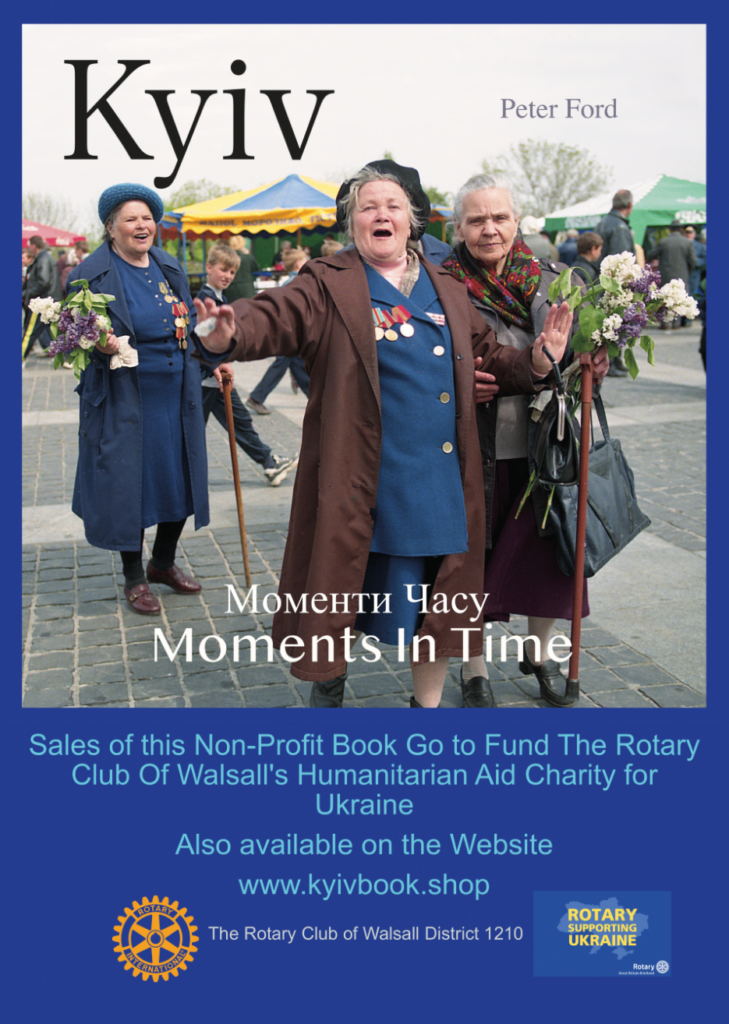 We have managed to get and deliver to Ukraine our first lot of first aid help using money raised by the Rotary Club of Walsall.   Thank you all for your generous donations which will help save lives.