From the Money raised by the Walsall Rotary Centenary Challange
A cheque for £5,600 is presented to Rina Guddu from Walsall Heartcare by Richard Hughes.
This donation will go a long way to keeping Heart Care supporting local people with heart and lung disease. Well done to everyone who took part in Centenary Challenge.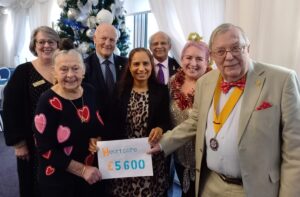 WALSALL ROTARY 4000 MILES VIRTUAL WALK TO CHICAGO, now 8000 MILES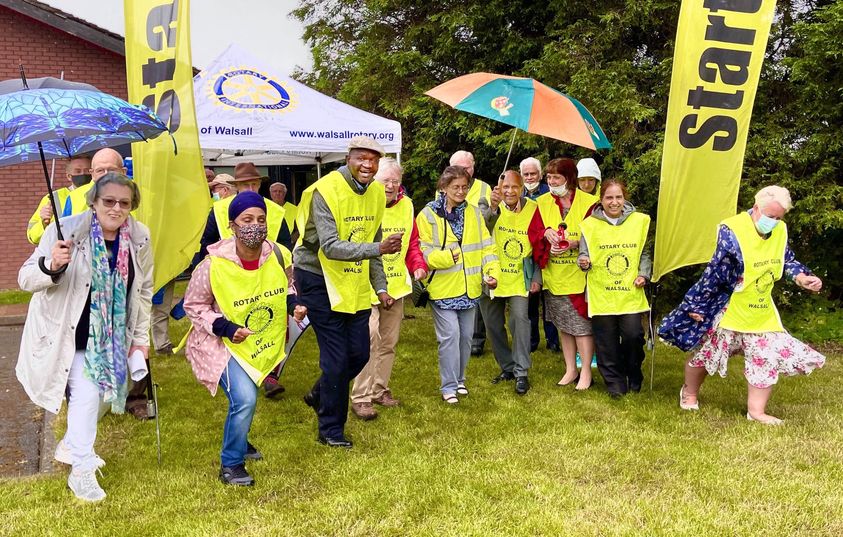 Walsall Rotary Virtually to Chicago, from 18 June 2021 to 24 September 2021
4000 miles to raise £4000 – Centenary Challenge of 4000 miles to raise funds for Walsall Heart Care and End Polio Now
READY, GET SET AND GO !!!! The grand start of our centenary walk to Chicago is on. A wet and miiserly day didn't dampen
the enthusiasm of the participants as they start on their group challenge to complete 4,000 miles to Chicago ( where the first Rotary club was formed ). Walsall Mayor Rose Burley started the walk at Calderfields on the 18th June and will be completed on Fri 24th September . Join our celebration of 100 yrs of Rotary in Walsall and sponsor one of the participants , your donations will go to Walsall Heart Care and 'End Polio Now '
LATEST UPDATE –
We have upped our original target of 4000 miles and £4000 to 8000 miles and £8000.
We have nearly finished our great journey. So far as miles are concerned we have achieved FANTASTIC results with more than 12000 miles having been covered by us and our families so far.
With respect to the fund raising, this has also gone well with us reaching our original target of £ 4000,
but IF YOU REMEMBER we upped the ante to ….🏃£ 8000.🏃
FINISHED THE CENTENARY CHALLENGE on 24Th September 2021
The final funds raised is £7,860 against an original target of £4000.
The final figure for miles is 17292 which a fantastic achievement since we had a target of only 4000 when we started.
A MASSIVE WELL DONE TO ALL THOSE WHO PARTICIPATED AND SUPPORTED THIS WORTHY CAUSE!!!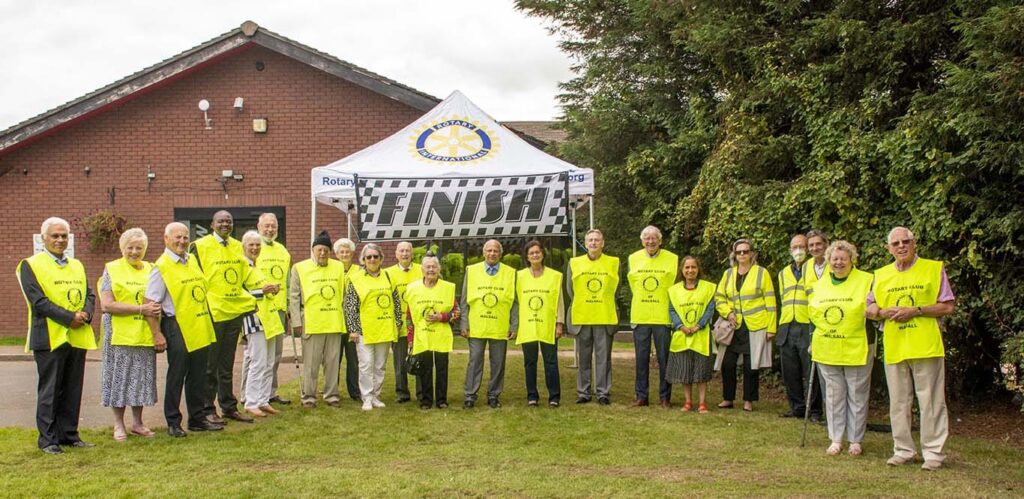 Walsall Rotary Club is a place for fellowship and giving.k