Welcome to the Walsall Rotary Club website. Please see below for the latest news and information.
Walsall Rotary Club is active in supporting local and international charities and is also a place to enjoy fellowship with others who want to help their community.
To send letters to your children and grandchildren click on the link below.


santa@walsallrotary.org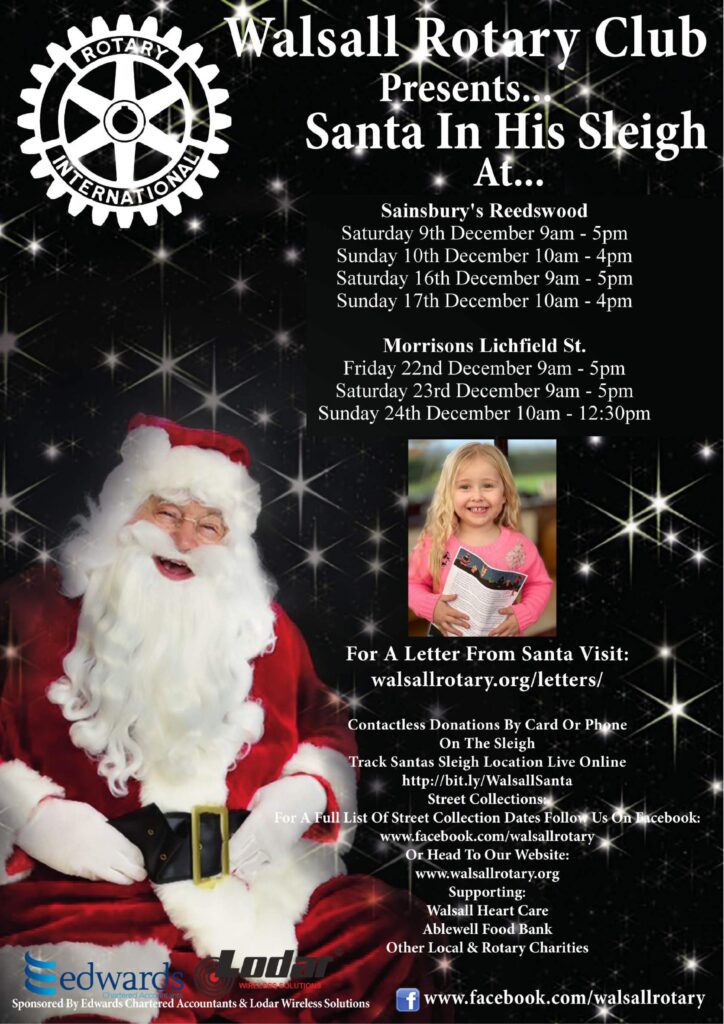 ROTA KIDS FROM ST THOMAS OF CANTERBURY SCHOOL

Rota Kids presented a cheque for £200 for End Polio Now to President Mac Mahay.
Thanks you all the Rota Kids of ST Thomas of Centerbury School for all their hard work in raising the £200 for End Polio.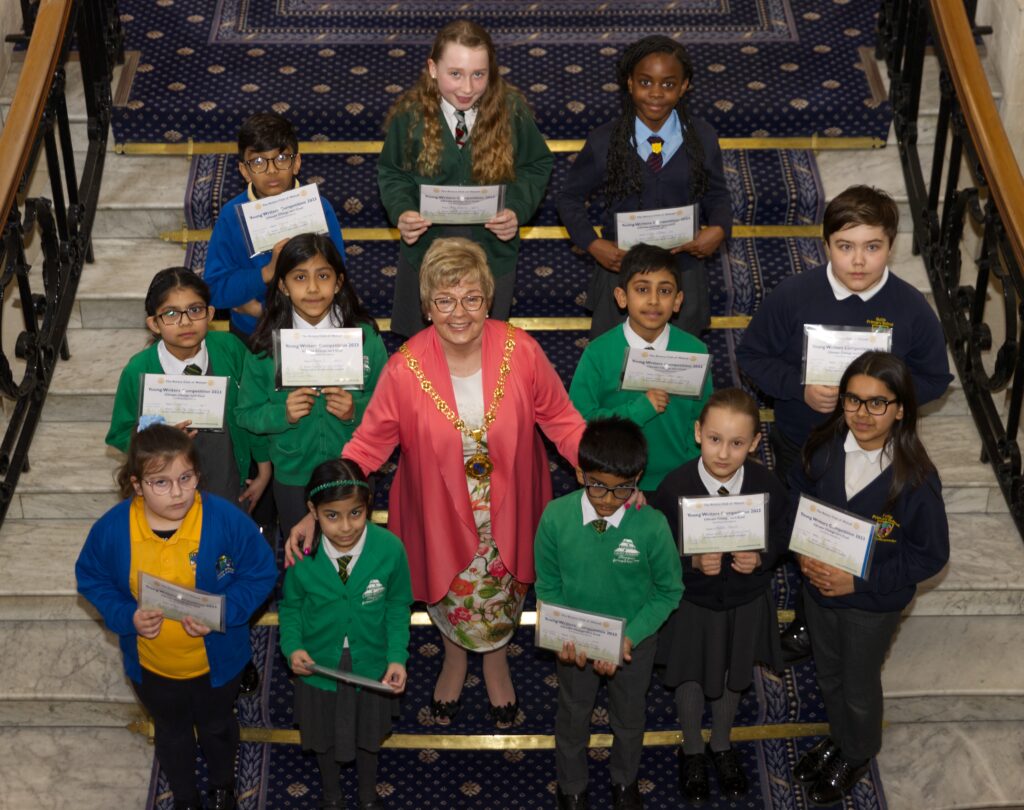 Young Writers 2023 Winners with the Mayoress Rose Martin
Kyiv -A Moment in time Peter Ford
A photo book covering the late 90s in Kyiv, Ukraine.
All profits from the book go to The Rotary Club of Walsall's humanitarian aid to Ukraine
PRESENTATION TO THE EXCHANGE TEAM FROM DENMARK BY PRESIDENT ANDREA BEECH-BURNS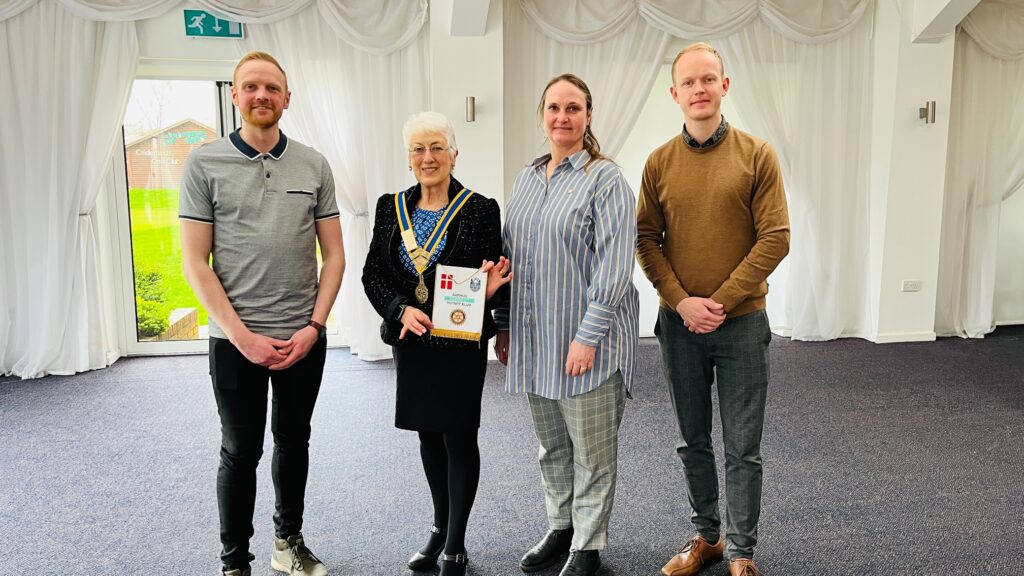 VSE STUDENT EXCHANGE VISIT TO THE WALSALL MAYOR'S PARLOUR  – LORD MAYORESS ROSE MARTIN.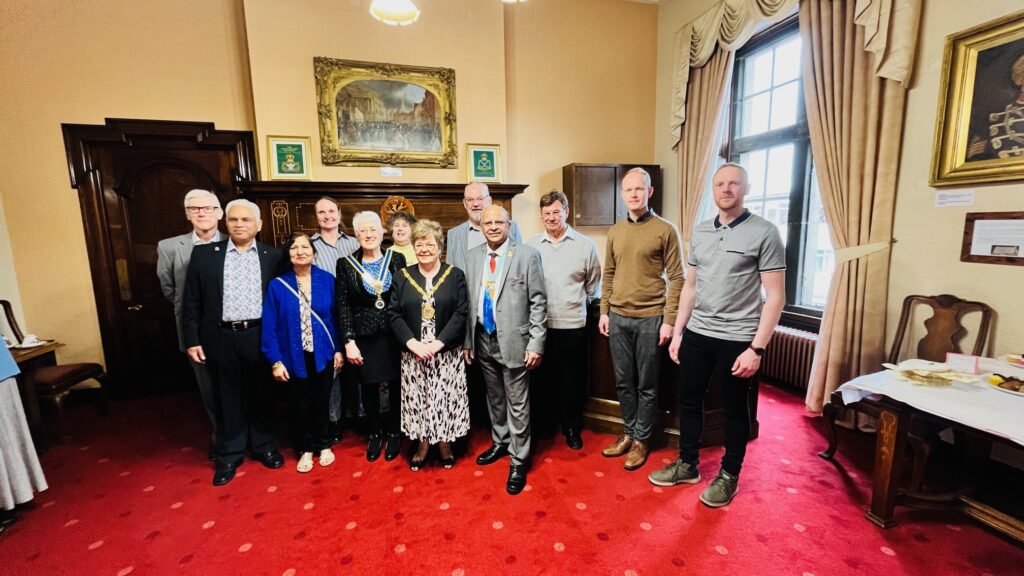 TREE PLANTING AT GOSCOTE PARK BY ST THOMAS OF CANTERBURY SCHOOL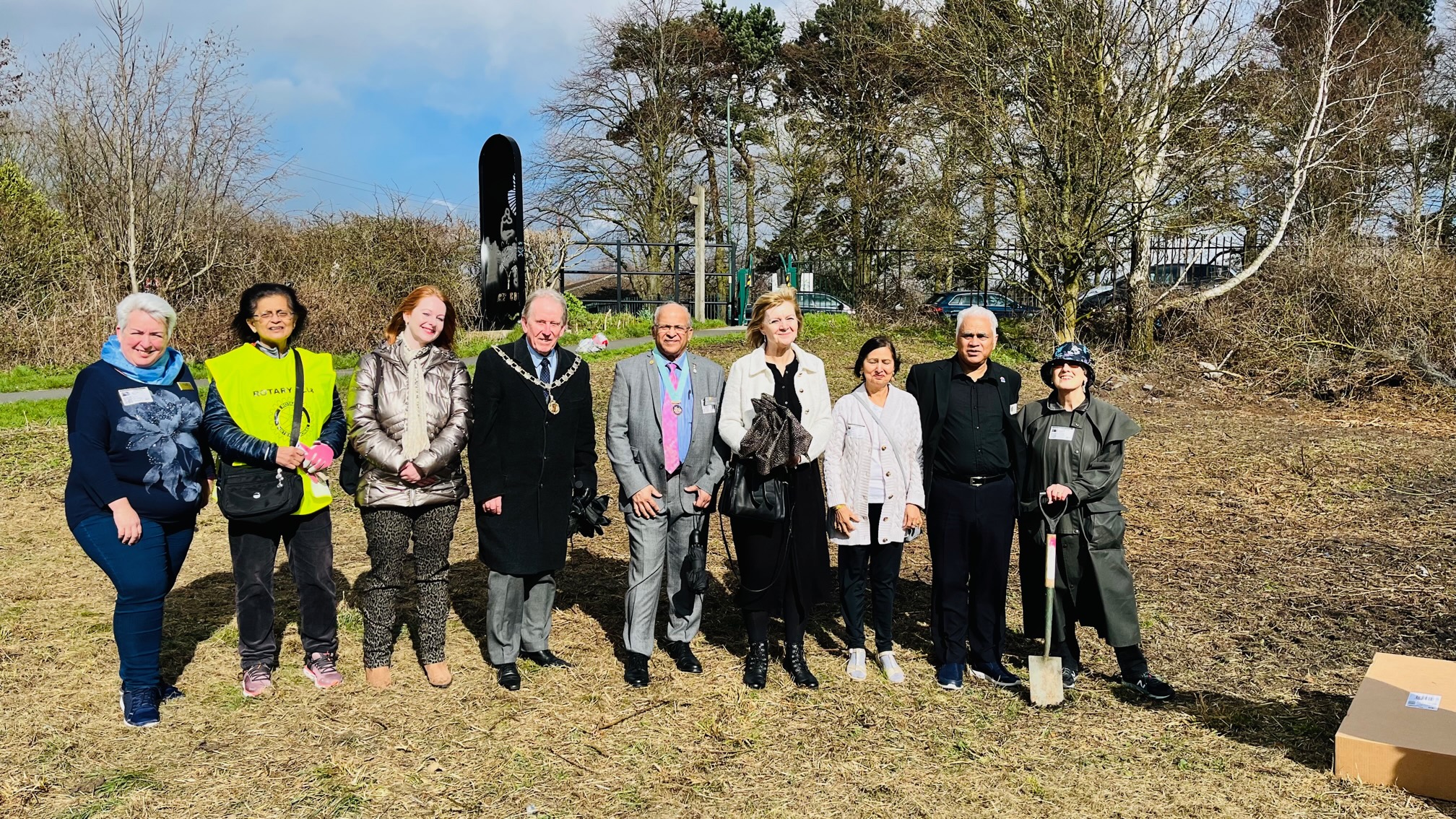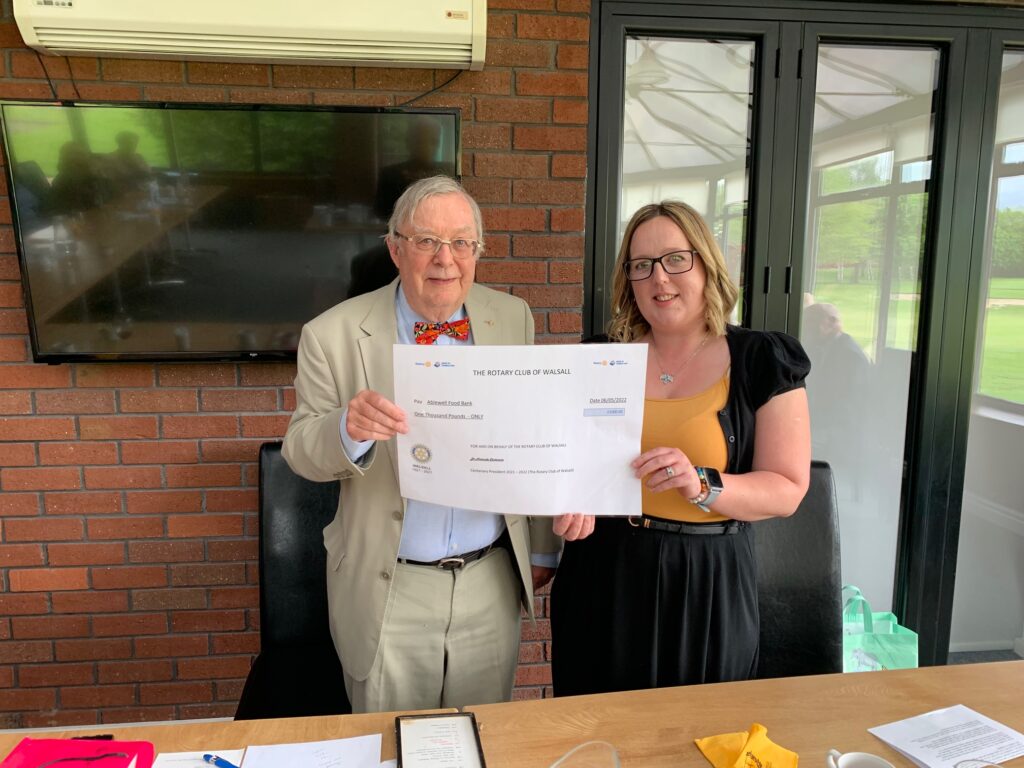 PP Richard Hughes hands over a cheque for £1000 to Cherish Taylor from Ablewell Food Bank Walsall.
We have managed to get and deliver to Ukraine our first lot of first aid help using money raised by the Rotary Club of Walsall.   Thank you all for your generous donations which will help save lives.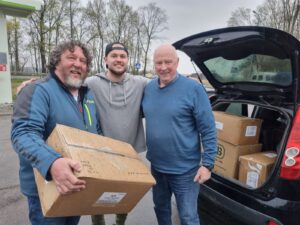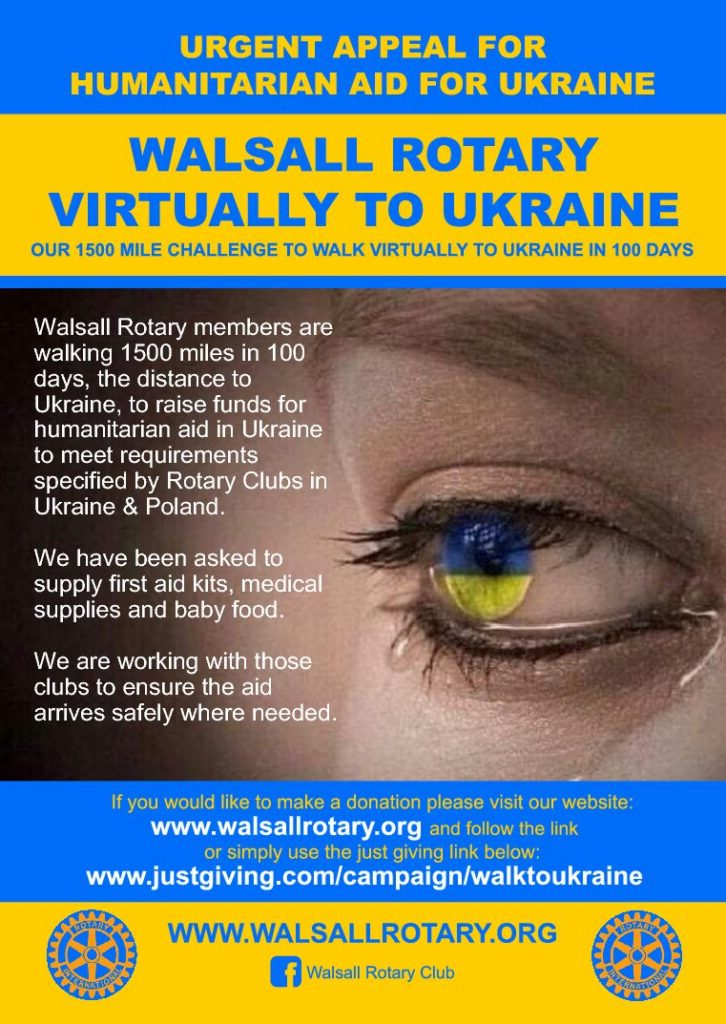 YOUNG WRITERS COMPETITION HAS BEEN VERY SUCCESSFUL see Young Writer 2022
DR Mukunda Chindrawar(The President) and Richard Hughes present a cheque for £250 to the charity Together For Short Lives who do a wonderful job of providing support for seriously ill children.
see the wonderful work of the charity on this linkTogether For Short Lives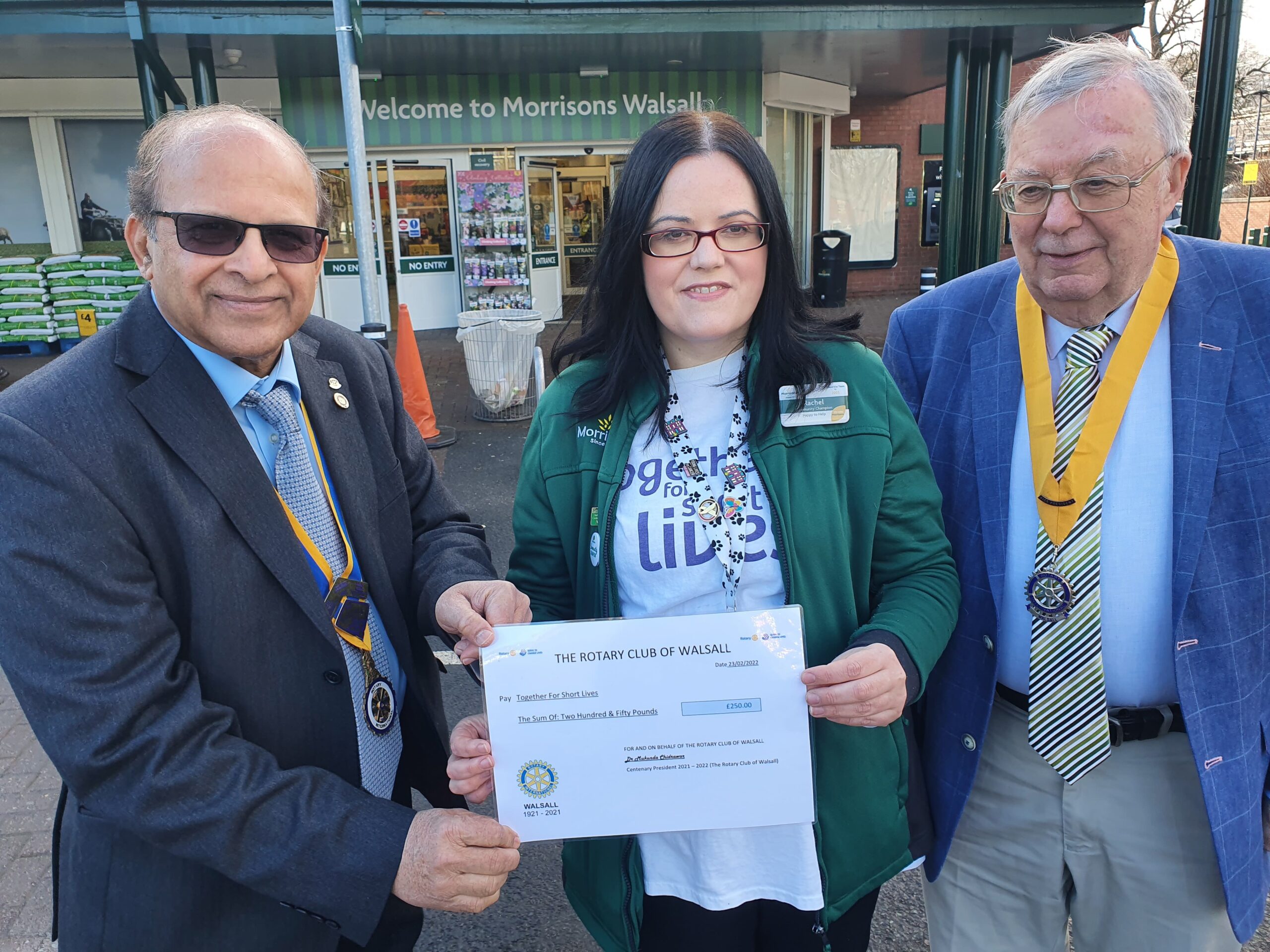 WALSALL ROTARY IS ALSO HAVING A HEALTH AWARENESS DAY IN WALSALL TOWN CENTRE, for further details see link

Health Awareness Day
SANTA COLLECTIONS FROM MORRISONS ,REEDSWOOD and SANTA STREET COLLECTIONS have raised a massive £11,900 which will go to our supported charities throught the year. This is a fantastic effort by all Rotarians and friends and Sea Scouts and friends who supported us immensely, thanks to the generous people of Walsall.
From the Money raised by the Walsall Rotary Centenary Challange
A cheque for £5,600 is presented to Rina Guddu from Walsall Heartcare by Richard Hughes.
This donation will go a long way to keeping Heart Care supporting local people with heart and lung disease. Well done to everyone who took part in the Centenary Challenge